Finishes and Interiors Sector (FIS) has announced the winners of its prestigious Contractors Awards at a gala lunch held at Royal Lancaster Hotel in the heart of London.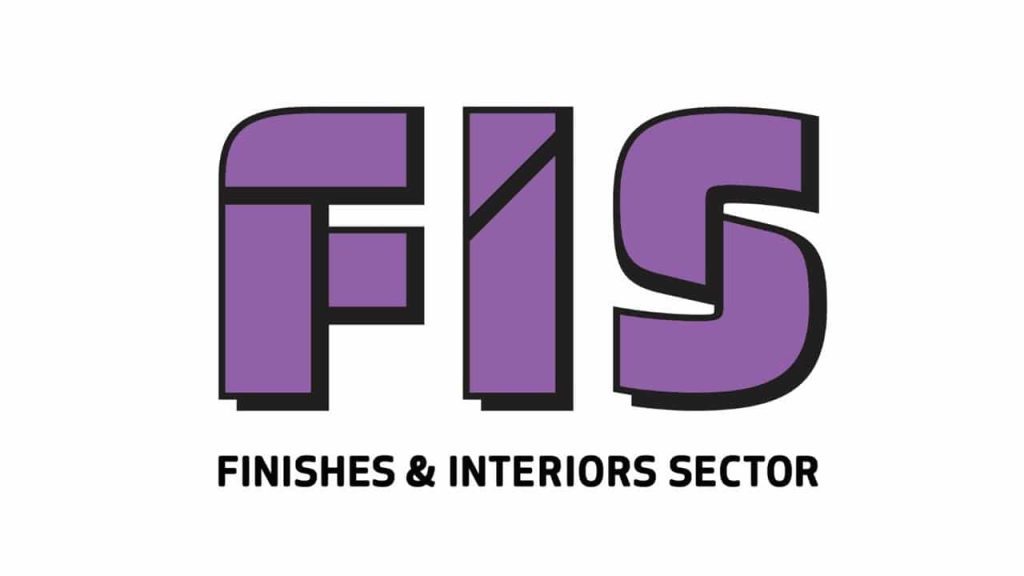 The 8 June ceremony honoured the remarkable craftmanship, exceptional collaboration and exemplary adherence to best practices within the finishes and interiors community. Showcasing a diverse array of fantastic projects, the event recognised the outstanding achievements of FIS members in fourteen categories.

Guest architect Robert Fry, International and Executive Director of Aukett Swanke Group plc, announced Indeglas for its work at Advanced Research Centre, University of Glasgow, as the winner of the 2023 Project of the Year, which he selected from the award-winning projects.
Commenting Robert Fry said: "Choosing a single project for the prestigious 'Best of the Best' award was an incredibly difficult task due to the exceptional calibre of the winners in the award category. The excellence displayed by numerous trades and skillsets, working together in a collaborative effort to serve clients, made the selection process even more challenging. The remarkable quality exhibited by these projects was truly outstanding."

Winners
Interior Fit-Out** – Tapper Interiors (JCT 600 Ferrari, Leeds)
Interior Fit-Out* – Domino Commercial Interiors (1 Knightsbridge Green, London)
Partitioning** – Optima (Mazars, London)
Partitioning– Indeglas (Advanced Research Centre, University of Glasgow) Operable Walls – Style Moveable Partition Specialists (Project Mosaic, Reckitt Benckiser, Berkshire) Drylining Commercial – Phoenix Drywall UK (Faculty of Social Sciences, Univ of Sheffield) Drylining Residential – Measom Dryline (Knightsbridge Gardens, London) Ceilings* – ARM Concepts (102 Finsbury Square, London)
Ceilings* – Integra Contracts (Battersea Power Station, Halo Bridge and Turbine Hall, London)
Steel Framed Systems*– Drywall Contracts DCL (Molecular Science, University of Birmingham) Steel Framed Systems– Drywall Contracts DCL (Kenilworth School and 6th Form Relocation Project, Warwickshire)
Plastering Heritage – Locker and Riley (Koko, London)
Plastering Fibrous and GRG – Fine Art Mouldings (The Peninsular London, 1 Grosvenor Place, London)
Specialist Joinery – Veitchi Interiors (Boclair Academy, Scotland)

Commenting on this year's nominees, Independent FIS Award Judges, Tony Pieri and Colin Hunter said: "As judges, we take our responsibilities very seriously as we fully understand the hard work and endeavour everyone has applied to the project they have entered for the awards process. We recognise the pride you feel in your work as that is fundamentally why you have entered your project in the first place. FIS contractor members continue to produce excellent work against the increasing pressure of tight budgets and challenging time constraints. That characterises the spirit of FIS members, who consistently demonstrate the resolve to do a good job on time and within budget. It has been a real pleasure for Colin and me to witness such outstanding and varied work".

The awards were supported and presented by esteemed sponsors Minster, SIG, British Gypsum, CCF, Nevill Long, Protektor, Euroform, Zentia and SpecFinish whilst guest speaker, impressionist and stand-up comedian Alistair McGowan added an extra layer of enjoyment to the event.

The FIS Contractors Awards are held annually to encourage and promote high levels of craftsmanship and design. Not only does the FIS member who installed the contract win an award, but the architect or interior designer of an award-winning project is also awarded.

For further information about FIS or information on next year's awards which will open for submission in July, please contact the FIS at info@thefis.org or call 0121-707-0077.
Building, Design & Construction Magazine | The Choice of Industry Professionals