By Laura Smith – UK Head of Marketing CPG UK
For the offsite sector, the focus is not just on building efficiently, but also manufacturing safe and complaint buildings. To achieve this, it is important that offsite manufacturers and their suppliers collaborate at the earliest opportunity.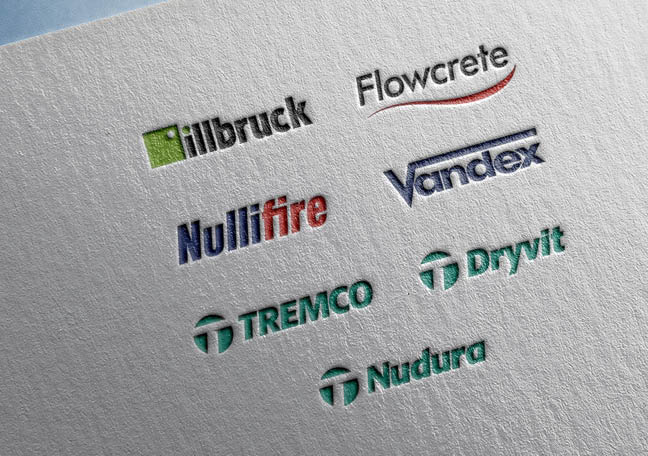 CPG Offsite Solutions, which encompasses seven brands – Nullifire, Illbruck, Tremco, Flowcrete, Dryvit, Nudura and Vandex, is an excellent example of how industry collaboration in practice allows for specialist solutions to be developed for the offsite sector.
A fabric first approach relies on early engagement with offsite modular manufacturers to make buildings safer from the outset. Working closely with partners, CPG Offsite Solutions offer a range of passive fire protection products for both service penetrations, and inter-module junctions.
Penetration Seals:
Penetration seals are passive fire protection systems used to maintain the fire resistance of a wall or floor that has services passing through it. In the event of a fire, the penetrations caused by these services can undermine the integrity of a buildings fire safety precautions. Service penetration seals such as Nullifire's FP220 Service Sleeve, or Nullifire FP170 Intucollar Intumescent Pipe Collar provide an effective solution to this problem.
FP220 Service Sleeve is a pipe closer device which comprises of an intumescent material within a stainless-steel shell. Expanding when exposed to fire, this device reinstates the fire performance of compartment walls which have been penetrated by combustible pipes. Suitable for installation prior to a module being transported to site, FP220 provides up to two hours fire resistance (tested to EN 1366-3) and is ultra-slim in design ensuring quick and easy installation.
FP170 Intucollar Intumescent Pipe Sleeve is another penetration seal which is suitable for offsite construction. Expanding when exposed to fire, this product has been tested with a wide range of combustible pipes, insulated non-combustible pipes and network cable bundles (up to 125mm). This product is easy to install within modules and provides up to 4 hours fire resistance (tested to EN 1366-3).
Module Junctions:
Offsite manufacturing inherently creates joints between modules or panels.
Ensuring that adequate fire protection is installed within these areas is critical to the fire strategy of the building. CPG Offsite Solutions offer a range of tested and certified passive fire protection products for module junctions, including, Nullifire FJ203 Fire Resistant Rope, as well as Nullifire FJ400 Intuspan Intumescent Joint Filler.
FJ203 Fire Resistant Rope has been designed to reinstate the fire compartment requirement in linear gaps such as those created by module or panel junctions and is tested to EN 1366-4 achieving up to four hours fire resistance. Nullifire FO142 or FO143 Silicate Adhesive may be required for installation. Nullifire's fire resistant rope is easy to apply, easy to cut and can accommodate joint widths of up to 150 mm. Saving time and money within offsite construction.
FJ400 Intuspan Intumescent Joint Filler, is also a popular choice for module junction protection. Typically offering 60% physical movement capabilities, this product has been tested in linear joints from 12 mm to 115 mm gap width and is suitable for use between horizontal and vertical elements. Offering up to two hours of fire protection between module junctions, this fully dry system is ideal for high vibration areas and can be installed by hand.
How can CPG Offsite Solutions support the offsite market:
CPG Offsite Solutions have access to a comprehensive range of tested solutions ideal for the offsite market. Supported by an expert technical team, working closely with their partners to ensure that the correct fire protection solutions are installed within all projects.
Find out more about CPG Offsite Solutions today.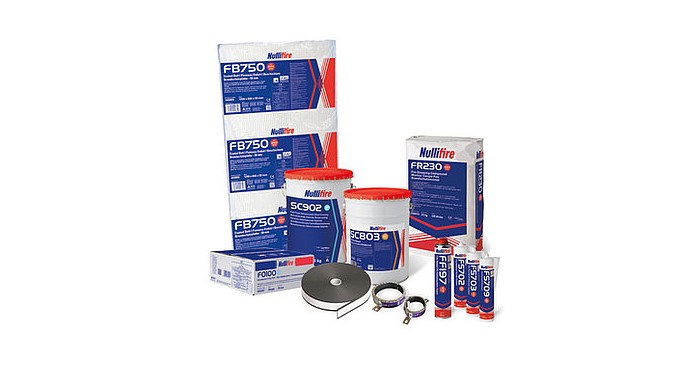 Building, Design & Construction Magazine | The Choice of Industry Professionals