Royal Mail opens UK's largest parcel facility capable of sorting 90,000 parcels per hour
DC628 and DC327 reach practical completion bringing next level specification to market
New lorry park opens, enhancing driver welfare and safety for HGVs servicing site
£22m of social value generated through training and development programme
Royal Mail's Midland Super Hub opens
The UK's leading owner and developer of logistics property, Prologis UK, recently saw the opening of Royal Mail's largest automated parcel facility at Daventry International Rail Freight Terminal (DIRFT).
Spanning 53-acres and totalling 840,000 sq. ft. of warehousing space, Royal Mail's Midlands Super Hub is the latest milestone in a significant growth and development programme currently being progressed at DIRFT. Once fully operational, the Super Hub has the capacity to process 235 million parcels a year, with the site benefitting from an integrated rail link to support intermodal deliveries.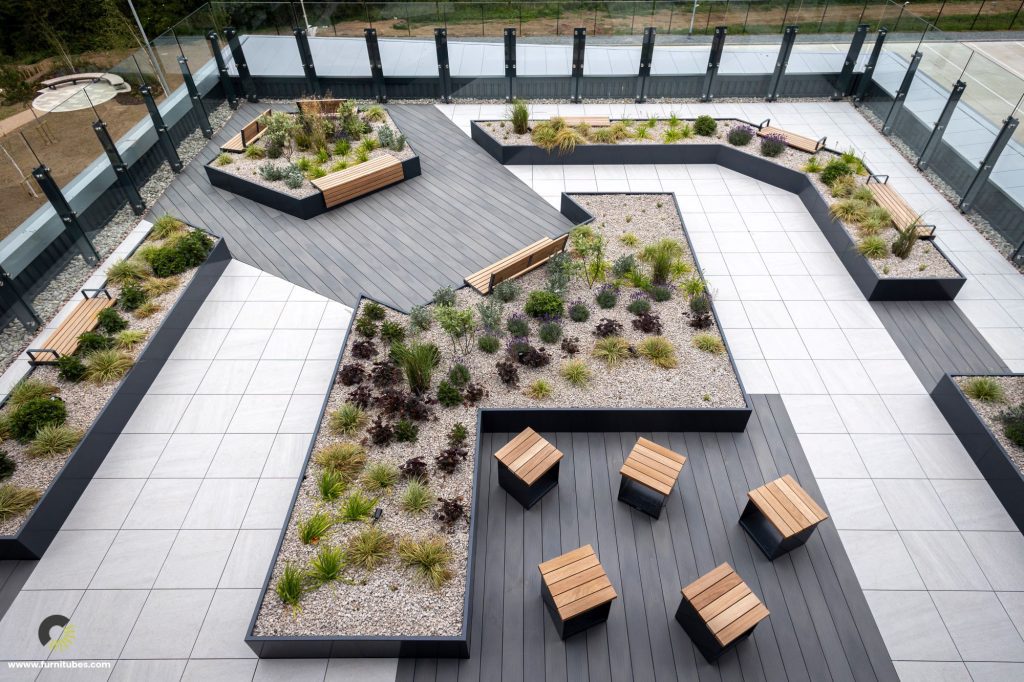 DIRFT investment continues with Practical Completion of DC628 and DC327
Royal Mail's Midland Super Hub joins a total of almost 1.5m sq. ft. of logistics real estate investment on site, with DC6 and DC7 for Warrens Group now fully operational, and speculatively built DC628 and DC327 recently reaching practical completion.
The new builds are symbolic of Prologis UK's outstanding commitment to high quality, sustainable development – achieving a BREEAM 'Excellent' rating as well as EPC 'A' rating and being net zero in construction. DC628 and DC327 highlight Prologis UK's iterative approach to improving design, featuring roof garden spaces to enhance employee's work experience with an amenity area focused on wellbeing. Second-tier windows above dock doors, designed to increase natural daylight and provide the option of adding a mezzanine floor. Both units are two of the first units to be all electric, with energy generated from solar PV array.
Continued focus on DIRFT user's welfare with new HGV parking facilities
Alongside new distribution centres, Prologis UK has further invested in the creation of 130-bay lorry park to provide HGV drivers servicing the park with free, safe, and well-maintained facilities. The new development ensures that HGVs no longer need to park on surrounding roads, enhancing driver welfare and reducing traffic build up.
The new area lorry parking provides users with high quality amenity facilities to cater for overnight stays, alongside 24/7 security monitoring by DIRFT's onsite team and police community support officers.
Investing in next generation talent and employment

The Hub at DIRFT is a purpose-built training and recruitment facility that delivers job training and career development through the Prologis Warehousing and Logistics Training Programme (PWLTP). The programme, which launched in 2021 recently reached a significant milestone by delivering over £22m of social value through the delivery of courses to people looking to enter the logistics sector. Almost 1,000 people have undertaken free training courses as part of PWLTP, helping match candidates with a wide range of quality roles available at Prologis' customers at DIRFT.
Sally Duggleby, Head of Leasing at Prologis UK, said: "DIRFT is our largest logistics property asset in the UK and second largest outside of the US, so to welcome Royal Mail's Super Hub to the site's portfolio is a fantastic addition. With a growing number of customers choosing to increase their operations at the site, DIRFT will continue to go from strength to strength.
"As a multi-faceted location, comprising three rail terminals, warehousing, a lorry park, Lilbourne Meadows nature reserve and a logistics training facility, Prologis UK's sustained investment in the facility's development is evident."
Building, Design & Construction Magazine | The Choice of Industry Professionals