Polypipe Building Services has now released environmental product declarations (EPDs) for its suite of MecFlow, Terrain Q Terrain FUZE and Terrain PVC pipes and fittings sold in the UK.
Customers within the construction sector are increasingly asking for EPDs as sustainability has become a key factor, with increased pressure being placed on specifiers to help minimise the environmental impact of a building and the materials required for its construction.
Based on third party-verified life cycle assessments (LCAs), EPDs provide details of the environmental impact of a product across its entire life, and enable building designers, planners, contractors, and developers to select the best products for their projects that also have the lowest carbon footprints.
Although currently manufacturers are not obliged to provide EPDs, Polypipe Building Services has taken the step to supply them as standard for all their products as part of their commitment to construction best practice.
Alex Ashton, environmental and sustainability manager at Polypipe Building Services said: "Providing detailed environmental information for our products marks an important milestone in supporting the UK construction industry to make more sustainable choices.
"The release of these EPDs follows our being awarded the BSI Kitemark for our BIM Level 2 Revit files. They also form part of our push towards providing complete product transparency, and the carbon data our customers need to achieve the government pledge to net zero.
"EPDs also play an essential part in producing accurate plans as part of a project's 'golden thread' of information. Monitoring, measuring, and reporting in this way supports our drive to continuously improve our products and lower greenhouse gas emissions."
The cornerstone of creating a circular economy at Polypipe Building Services has been the launch of their Terrain PVC pipes manufactured with up to 65% recycled materials and combining exceptional performance with enhanced sustainability standards.
This significant investment in product development supports the commitment by their parent company, the Genuit Group, towards emission reduction targets through the Science Based Targets initiative, which was validated in April this year, and is the first to be made by a building products manufacturer within the UK as part of their ambition to be the low carbon supplier of choice into the industry.
For more information about the EPDs available from Polypipe Building Services follow the product links and click on EPD at www.polypipe.com/commercial-building-services/technical-hub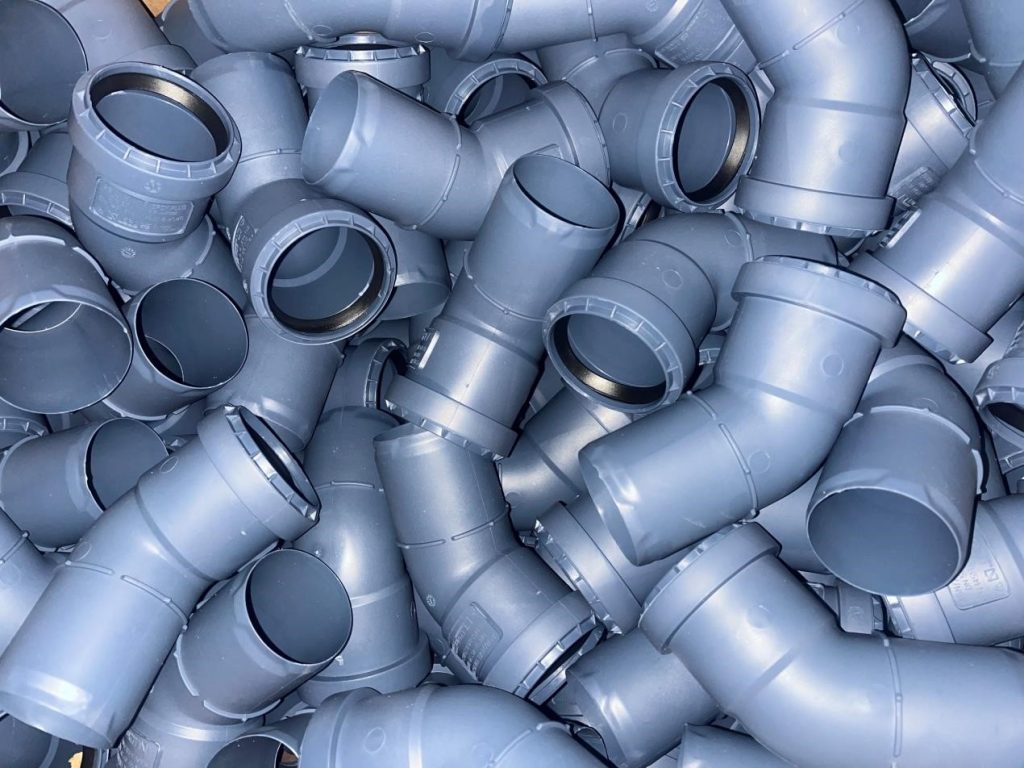 Building, Design & Construction Magazine | The Choice of Industry Professionals