Contractor Clegg Construction has handed over a £28.7m, 11-storey apartment scheme in Sheffield.
The Ironworks features 229 one and two-bedroom apartments, along with a fitness suite, rooftop garden, an external courtyard, a communal lounge, workstations, and a multimedia room which can be used to host meetings or movie nights.
Developed by Rise Homes in Sheffield, the complex is one of very few private rented sector schemes in the city and has attracted considerable interest with strong lettings and enquiries.
It includes a range of sustainability features such as a biomass energy centre providing hot water and heating throughout the building and has a fabric-first approach to maximise the performance of the building's envelope.
Clegg Construction's collaborative and flexible approach on this design and build scheme has led to the contractor also partnering with Rise Homes on a private rented scheme in Leeds. Featuring 185 apartments, Spinners Yard is due to complete in 2025.
Ross Crowcroft, pre-construction director at Clegg Construction, said: "We are very proud to have completed The Ironworks in Sheffield, providing an attractive modern living space in the heart of the city.
"The scheme benefitted from early contractor involvement, as Clegg Construction worked with the design team to implement design efficiencies and ensure the design aligned with statutory regulations. There were complex site constraints including nearby adjacent buildings and an 8m level differential between boundaries, but these challenges were overcome by a contiguous piled retaining wall with whaling beams and props prior to the installation of the lower frame and transfer deck.
"The resulting development is a superb urban apartment scheme which embraces the city's industrial heritage, and we are delighted to see how much interest it has already attracted."
The apartment complex features innovative brick façade treatment, glazing arrangements and incorporates a light-gauge steel frame solution. It also includes diagnostic software that enables review of the flow rates and temperatures of hot water on both entry and exit from each apartment, which can monitor faults or anomalies in the system – enhancing efficiency and reducing costs. The way the data is collected and utilised, for the benefit of the residents' heat efficiency, is being put forward for an ADE (Association of Decarbonisation Energy) Award.
During demolition of the former Queen's Hotel which previously stood on Scotland Street on the site of The Ironworks, and as part of site preparations and enabling work, Bronze Age pottery fragments estimated to be 3,500 years' old were unearthed.
A nod to more recent history has helped to inspire public art and slate paving at the scheme, which features excerpts from Orwellian phrases and taken from author George Orwell's account of Sheffield based on a visit in 1936.
Fairly early into the scheme, Clegg set up a sample apartment, creating a blueprint for the others and helping to generate interest in the development from potential occupants.
Nigel Rawlings, CEO of Rise Homes, said: "It has been a pleasure to work with the team at Clegg Construction, who have had a flexible approach throughout the whole project. The site has been clean and tidy during development and the staff have been incredibly helpful.
"As a result of our partnership with Clegg Construction, Rise Homes has created an attractive private rented scheme that Sheffield can be proud of. There has already been keen interest in the development, which is great news."
Rise Homes creative director Joy Rawlings added: "Working closely with Clegg throughout the construction of The Ironworks and their willingness to embrace design changes beyond the brief was much appreciated and allowed us to maximise the potential of the development. I have enjoyed working with such a committed team."
Recently, the Right Worshipful Lord Mayor of Sheffield Cllr Colin Ross attended an open day at The Ironworks and cut a ribbon to mark the official opening of the development.
Clegg Construction is a Midlands, East Anglia, and Yorkshire-based construction firm specialising in the delivery of public and private sector projects. The company works with organisations of all sizes and specialities across a range of different sectors.
Clegg has considerable experience in delivering residential schemes, with one of the most recent being Gilders Yard in Birmingham, which delivered 158 new homes and 10,000 sq ft of commercial space on the edge of the Jewellery Quarter. The company is also undertaking enabling works on The Lamp Works in Birmingham – a 148-apartment development.
The Scotland Street scheme in Sheffield for Rise Homes is one of two schemes that Clegg has been working on recently in South Yorkshire. The company is also delivering a £5.9m renovation scheme to repurpose the derelict Maltby Grammar School near Rotherham.
For more information visit www.cleggconstruction.co.uk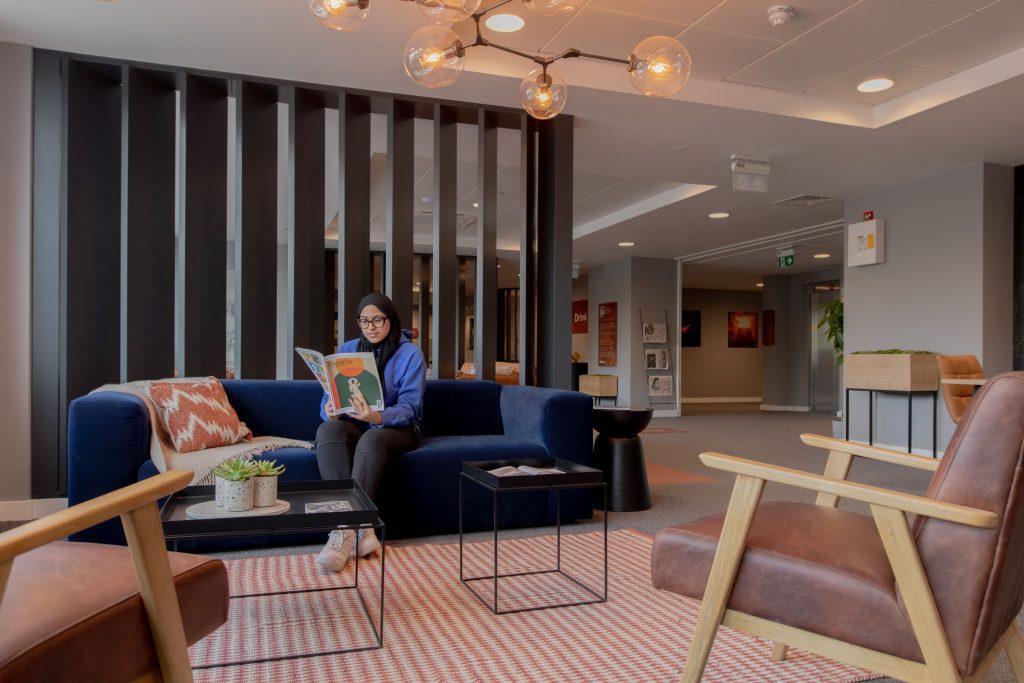 Building, Design & Construction Magazine | The Choice of Industry Professionals