St Andrews-based whisky and gin distillery, Eden Mill, has announced the appointment of a leading global construction specialist to oversee the extensive refurbishment of its multi-million-pound new distillery and visitor centre.
ISG has been selected to lead the renovation of Eden Mill's new investment, building on over two decades of experience delivering drinks manufacturing facilities across the country, including both the Scottish mainland and islands.
ISG's expertise delivering experiential visitor centre projects encompasses many projects requiring specialist fit out requirements, working alongside creative content writers tasked with developing rich audio-visual displays and exhibitions for visitors.
The building – which is located on the banks of the Eden Estuary at the University of St Andrew's Eden Campus in Guardbridge – has entered a renovation period of up to a year, following the completion of initial works on the building and an exterior renovation at the start of 2023.
ISG's remit sees the transformation of the building interior and a comprehensive fit out scheme of both the production areas and the visitor centre. The stunning new gin and whisky visitor experience will guide people through the spirit-making process and demonstrate how Eden Mill crafts its award-winning products. The project also includes the creation of a well-appointed retail space, café and premium bar overlooking the beautiful Eden Estuary.
Eden Mill Distillery is progressing its ambition to achieve net zero status by partnering with ISG to undertake a renovation that is as sustainable as practicable – from the selection of bio-based materials and the re-use of components wherever possible, to using HVO (Hydrotreated Vegetable Oil) fuel as a substitute for diesel. ISG's on-site infrastructure will maximise energy efficiencies and reduce carbon emissions through smart metering and ethical procurement practices.
The construction specialist's use of the advanced ERICA monitoring system – a real-time power management system, provides data on actual energy usage and will enable ISG to deliver a minimum 30% reduction in demand over the lifespan of the project.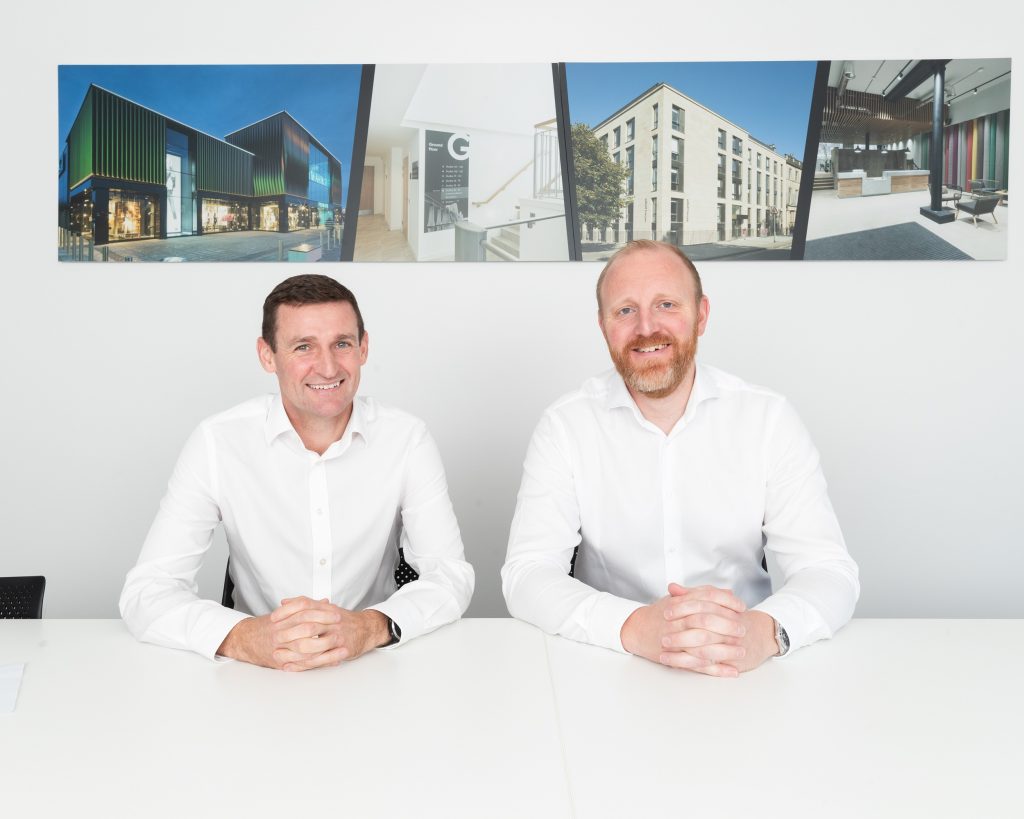 Rennie Donaldson, chief executive officer at Eden Mill, said: "We're really looking forward to seeing the next stage of this project commence and to have ISG on board to manage this as our construction partner is an exciting new collaboration for us.
"It was key for us to bring on board a company that not only has exemplary credentials and is one of the best in their industry, but also shares Eden Mill's values and ethos, and we believe ISG are a perfect fit to create what will be an iconic distillery in Scotland."
In a collaborative engagement, ISG will be working with Eden Mill directly to mobilise a localised supply chain throughout the project.
ISG has also created three new job roles to complete the Eden Mill distillery renovation and is encouraging its subcontractors to employ apprentices as part of this project, with the view to also upskill people in the local community.
Paul Beaton, regional director at ISG, said: "This is the start of an exciting and rewarding partnership and we are really looking forward to continuing with the renovation for Eden Mill and play our role in creating a world-class distillery and visitor centre.
"We measure the success of our projects around the extra value that we create for our customers, teams and local communities, and work hard to maximise opportunities and outcomes that deliver genuine legacy. This purpose driven approach is instantly recognisable in Eden Mill's values and vision for the distillery so we have core alignment in our ambitions to really drive transformational change with this project."
Following the refurbishment, the new Eden Mill Distillery is set to open in 2024 and will continue to produce its contemporary Scottish gins and restart distillation of its premium Single Malt Scotch Whiskies.
Its unique selection of single malts includes the Art of St Andrews Collection and the recently released Cask Mastery Collection, and its extensive gin portfolio features its core range comprised of Golf Gin, Love Gin and Original Gin – the distinctive flavours of which are all inspired by the Fife coastline and St Andrews itself – alongside its Red and White Wine Cask Aged Gins.
Established in 2012, Eden Mill was the first to make spirits in the region for over 150 years, resurrecting the distillation process on the banks of the Eden Estuary.
The full range of premium gins and whiskies are available to purchase at: www.edenmill.com
Building, Design & Construction Magazine | The Choice of Industry Professionals